In this show Dan Hirt, Adam Costakes and Ryan Anderson chat about recruiting, personality assessments and role playing. Show notes found at mosby.ca/033 and you can email us at [email protected]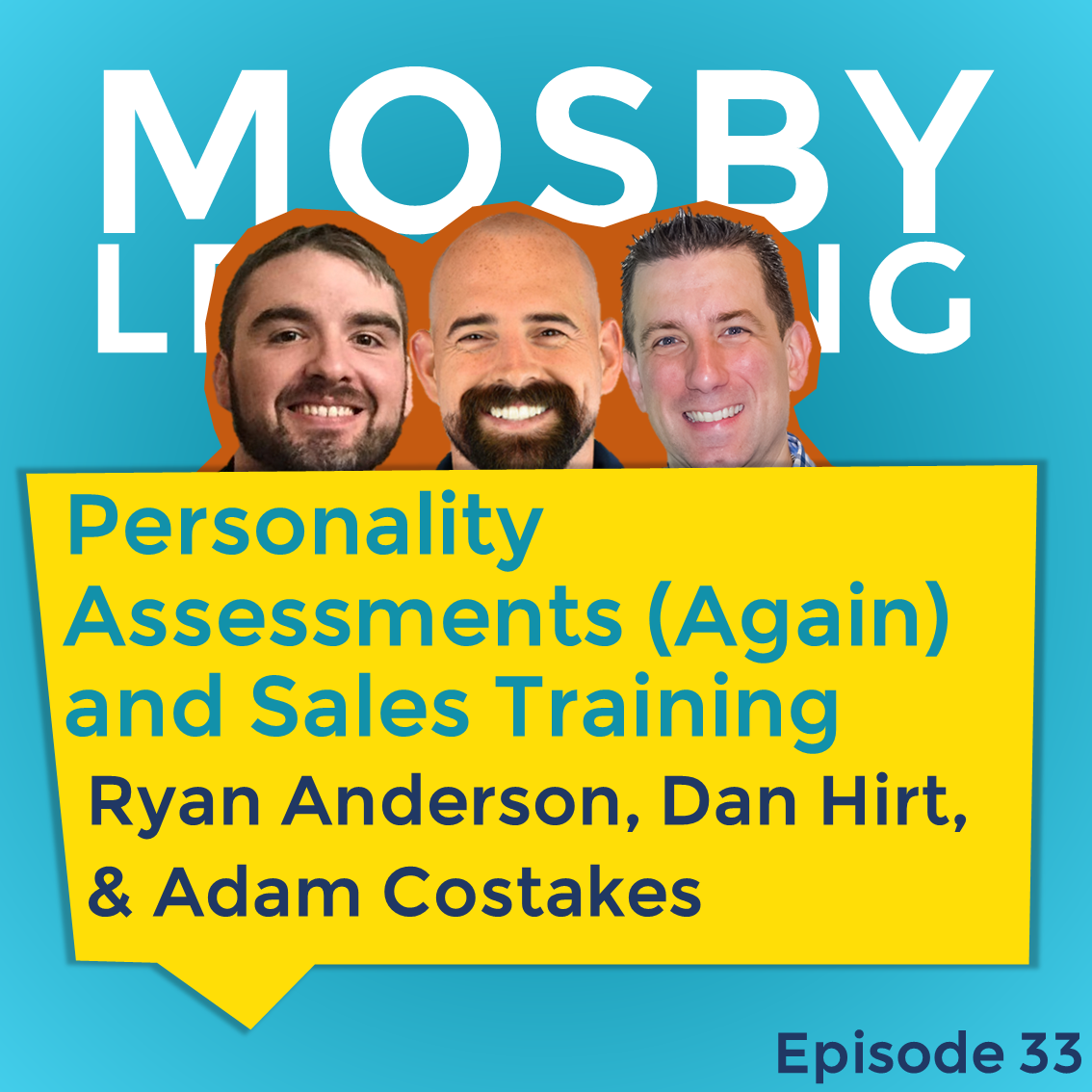 We also chat about a LinkedIn post about IDs not wanting to give work samples. Why do I have the impression that some people don't want to give samples, when everyone is agreeing with me?
Ryan also has a podcast.
Headlines and Articles
Should You Trust the Myers-Briggs Personality Test? – Areo
Ask a Trainer: How Can I Help My Team Goal-Set This Year?
https://www.forbes.com/sites/forbeshumanresourcescouncil/2021/03/22/designing-learning-with-the-psychology-of-success-in-mind/?sh=51e281c9a524
General Chatter: Sales Training
Best experiences
Worst experiences
Why does role playing work?

What does it look like on the job

What do you need to worry about when training sales ppl?
What DONT you need to worry about?
Show notes found at mosby.ca/033 and you can email us at [email protected]
Follow Mosby Learning on Twitter
Connect with Adam Costakes –> LinkedIn
Connect with Dan Hirt –> LinkedIn, Instagram, & Twitter
Connect with Ryan Anderson –> LinkedIn
Music from https://filmmusic.io
"RetroFuture Dirty", & "The Show Must Be Go" by Kevin MacLeod (https://incompetech.com)
License: CC BY (http://creativecommons.org/licenses/by/4.0/)
Podcast: Play in new window | Download
Subscribe: RSS