In this episode Adam Costakes and Dan Hirt dust off the mics and dig into the challenges of recruiting in the learning and development space. But before they do, Dan goes off the deep-end about free speech. It's based on a recent Mosby article about Joe Rogan.
Send us a note at [email protected]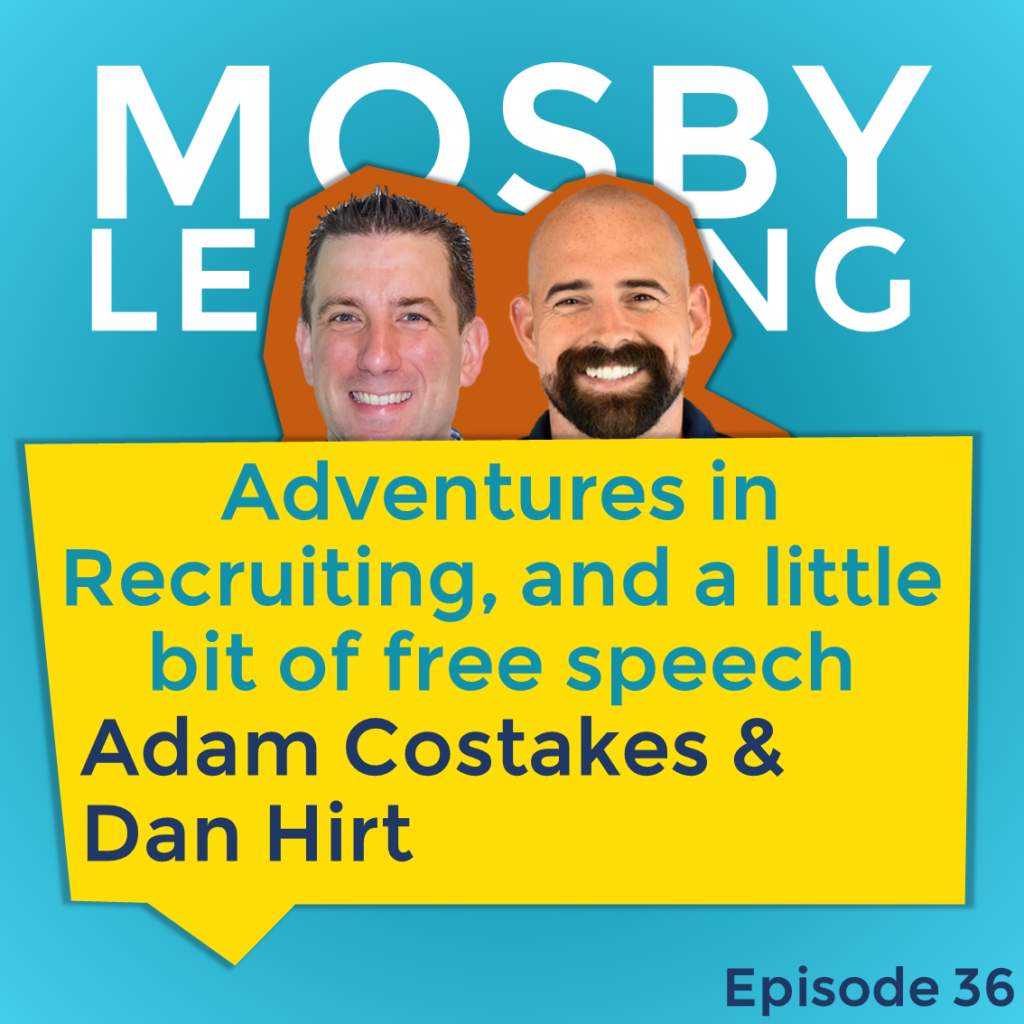 Show notes (for what it's worth) mosby.ca/036
Boo-YA!
Podcast: Play in new window | Download
Subscribe: RSS