Guys! We have a combo-cast to pour into your ears. This was a little while in the making. Betty Dannewitz and Dan tricked Kevin Thorn into a second interview! We didn't think he'd do it either, especially after Betty said that one thing in the first interview. Show notes found at mosby.ca/035 and you can email us at [email protected]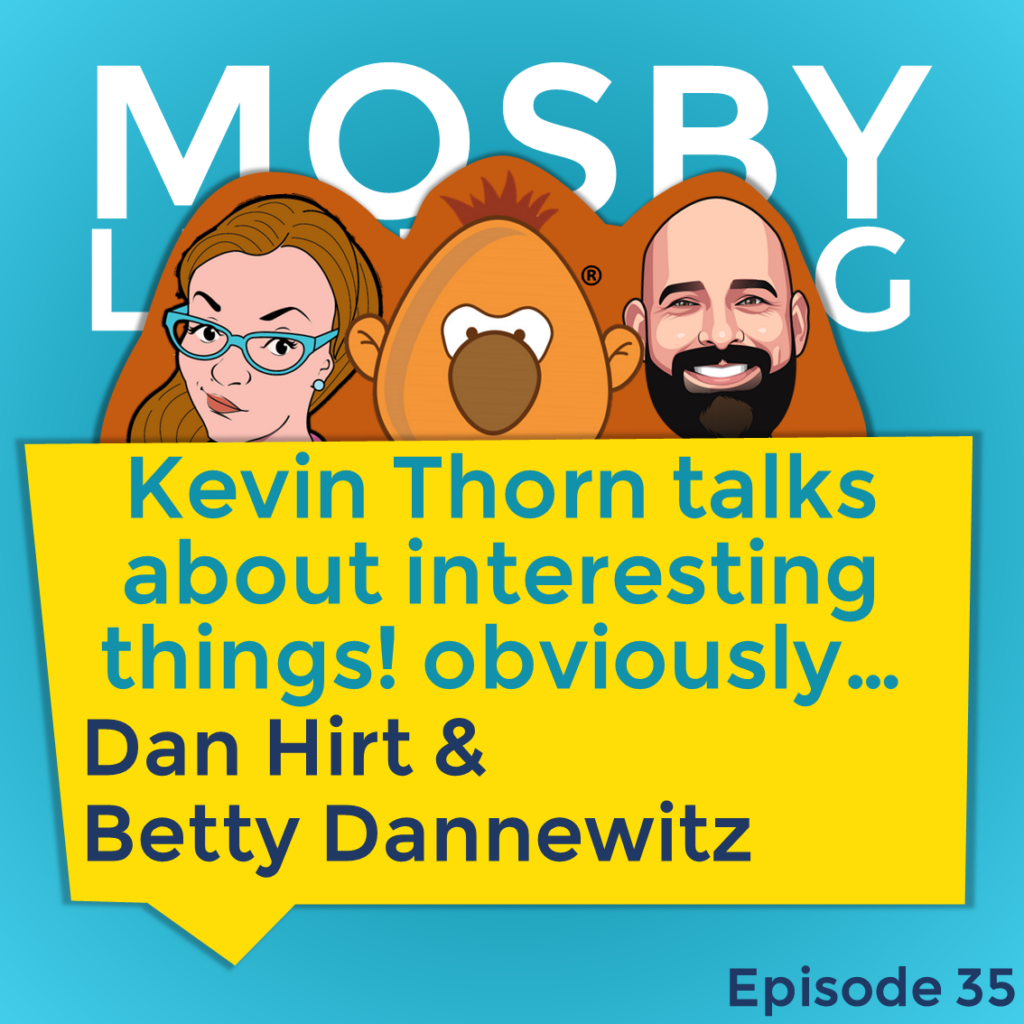 The first discussion took place on the ifyouaskbetty airwaves, and you can check it out here.
Great chat talking about instructional comics, writing, drawing (a bit) serious comics, and more. There were a bunch of things that came up in the episode that we wanted to link to so…….HERE!
67 Interactive Instructional Comics with Kevin Thorn and Dan Hirt
Understanding Comics – a Book by Scott McLoud
Storytime with Miss Jeannie – YouTube series
Story Engine Deck – Writing Prompts
Rory's Story Cubes – Dice with images on them. These things are great.
Nanowrimo – National Novel Writing Month
If there was anything else, let us know at [email protected]
Follow Mosby Learning on Twitter
Connect with Dan Hirt –> LinkedIn, Instagram, & Twitter
Connect with Betty Dannwitz → LinkedIn, Instagram, & Twitter
Music from https://filmmusic.io
"RetroFuture Dirty" & "The Show Must Be Go" by Kevin MacLeod (https://incompetech.com)
License: CC BY (http://creativecommons.org/licenses/by/4.0/)
Podcast: Play in new window | Download
Subscribe: RSS